If you are a seeker on a spiritual path you've landed on the right spot! The world is showing us its time to look at work and career in a brand new way so we can thrive. We invite you to consciously create a bridge to your future guided by the Divine. Our school is for those seeking a deeper meaning in life by connecting to the Divine. Our life changing courses are created by world renowned spiritual counselor, metaphysical teacher, author, radio and TV host Johanna Carroll who has a thriving international practice for over 37 years. She is considered an expert in her field as she gently and lovingly guides you to a happy fulfilling life by merging with your soul and self. Join us today!
What People are Saying...
"Johanna Carroll guided me to plug in deeper to myself and the Universe then I could have ever imagined. Deepening my intuitive ability with this coaching and training program impacted every facet of my life: work, relationships, and my creativity. It has given me an awareness of my sacred self. As a result of working with Johanna in this personalized training, my life is inspiring and fulfilling. I wish that everyone could experience that." Alison W., Philadelphia
"Johanna is simply quite amazing! Her willingness to share her psychic and spiritual gifts has had such a profound impact on my life for which I am and will always be eternally grateful and appreciative. Through her guidance and teachings, I've learned how to tap into my own intuition and more importantly how to trust it.  Working with Johanna has been such a positive life changing opportunity that I wish everyone could experience." Attorney Julie C., Ohio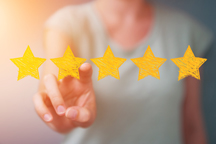 Since age 10 Johanna Carroll has a deep relationship with the Universe.Divorced in 1983 she began to study and develop her natural intuitive gifts while working in a corporate healthcare position. She eventually went from housewife to healer!
She created the first spiritual networking group in San Diego, California Women of the New Age in the early 1990's and hosted a TV cable show by the same name. After leaving her corporate healthcare finance career, for the last 37 years she is devoted to her international private practice as a spiritual counselor, author, radio host and metaphysical teacher. Her clients call her their 'spiritual Momma'! She has been featured in 3 TV specials in Canada, Japan and the US. Johanna is included in multiple books as an expert in her field. She is a former guest professor of metaphysics at Yavapai College in Sedona, AZ and an OHSER instructor with Northern Arizona State University. She has led international retreats to sacred sites in Sedona, Costa Rica, France and the goddess temples of Malta.
She has written four books. Dialogue with Divinity a book of channeled prophecy, The Queen Who Lost Her Castlefor seekers on the spiritual path, My Greatest Love / My Greatest Sorrow a channeled Mary Magdalene book and The Lost Art of Loving a spiritual guidebook and metaphysical primer on the concept of Love and relationships. Johanna is well known for her radio talk show Dialogue with Divinity on Metaphysical Talk Radio. Her Get Psyched! Intuitive Development training program has opened many doors to the unknown for people in all walks of life. She also offers online courses at her online school being launched in the summer of 2020.
Johanna states: 'My legacy is to provide access to a world of wisdom to inspire others to live a life that is guided by the soul.'
To contact Johanna, email her at [email protected]
Or visit her website at: http://johannacarroll.com
All content is copyright protected by Johanna Carroll.
© 2020 Johanna Carroll